After quite a few seasons under our belt doing travel ball, we have become pretty good at knowing what to bring and when to bring it to the many tournaments we get signed up for. If you are not prepared, you could seriously end up having a miserable time due to things like weather, bugs, sunburn, getting hungry/thirsty or just from having active little ones wanting to run around and not be bored while mom and dad try to watch the ball game.
We have decided to create an updated list of some of the most common items we have run into that we just love having on hand to bring to a travel ball tournament. Hopefully our list can help you prepare for a season of travel ball tournaments so that you will be able to sit back and just enjoy watching some awesome fastpitch softball games! And of course this list would probably work just fine for travel baseball teams as well.
Our list of top travel softball tournament must-have items
1.Collapsible Wagon
A collapsible wagon is a must if you have to carry multiple items through a packed ballpark. As a family of four, we generally have more than we can carry with our bare hands so our wagons come in super handy. The type of wagon you get really depends on what all you plan on carrying and what type of terrain you will be pulling it through. We've got a couple that we highly recommend right here.
For paved surfaces:
Mac Sports WTC-111 Outdoor Utility Wagon, Solid Blue


For those that need a little more room:
MacSports Heavy Duty Outdoor Folding Wagon Double Decker Portable Lightweight Utility Cart Rolling Cart All Terrain Beach Wagon


MacSports Xtender Collapsible Folding Outdoor Utility Wagon | Extra Long Heavy Duty Cart w/Wheels


For rough surfaces:
Mac Sports Heavy Duty Collapsible Folding All Terrain Utility Beach Wagon Cart, Blue/Black

2. First Aid Kit
Someone seems to always be getting hurt at the ballparks. Usually (and thankfully) it's nothing major and is small enough that a first aid kit is really all you need. Here's a great little kit that doesn't take up too much room, but when you need it will be ready to provide you with the main essentials.
First Aid Only 299 Pieces All-Purpose First Aid Emergency Kit (FAO-442)

3. Sunscreen/Lip Balm
This is probably the one thing we always make sure that we don't forget. Trust us, a day at the ball park on a sunny day without sunscreen can be miserable! Ask us how we know! This is by far our favorite. I won't lie and say it's the only sunscreen we use, because sometimes when we're in a rush we'll jump over to a spray bottle just to save time. However, we prefer this exact brand due to the lack of harsh chemicals that are in it. We make sure to throw an extra tube in each girls ball bag just to make sure we always have some on hand when needed. Also, do not forget to protect your lips with a sunscreen lip balm!
Baby Sunscreen Natural Sunblock by Thinkbaby, Safe, Water Resistant Sunscreen – SPF 50+ (3 ounce)


Sun Bum SPF 30 Sunscreen Lip Balm I Vegan and Cruelty Free Broad Spectrum UVA/UVB Lip Care with Aloe and Vitamin E for Moisturized Lips I Key Lime Flavor I 0.15 oz

4. Tote Bags
You're going to need some way to carry all the bug spray, lip balm, sunscreen, hand warmers and snacks around the ball park. Of course you could just throw it all in the bottom of the wagon, but that's a horrible idea so you will want to have something like a tote bag to throw it all in. You may as well represent the sport while you're at it, so of course getting a softball themed tote would be the only right thing to do. Depending on the size you're needing we have 2 that we would recommend. Make sure to grab one and thank us later.
We Love Softball Tote Bag


mright Oversized Baseball Mom Tote Bags Canvas Casual Handbag 22x17x8 inchs Sports Prints Utility Beach Shoulder Bags

5. 10×10 Pop Up Canopy
On days where you have a cold wet drizzle coming down, or a hot glaring sun trying to cook you, a canopy is a must-have. There are so many canopies on the market now and to be honest, some of them are just pure plain junk. The canopy we use always catches the attention of others with the way it is designed so that one person can easily put it up and take it down. We can not brag about this canopy enough! At one point I "foolishly" tied our canopy to another canopy during a coming storm. Unfortunately, both canopies were damaged a small bit, but ours much less so than the other. Providing pictures to Crown Shades (the maker of the canopy) resulted in them sending a completely new leg free of charge. I am now a customer for life of the Crown Shades canopies. We will also add that our canopy is now going on 3 years old and is still just as strong and solid as the day we bought it despite the hundreds of hours we have used it.  Don't forget to pick up some of the sand bag weights to help keep the tent from blowing around in stronger winds.
Crowns Shades 10×10 Pop up Canopy Outside Canopy, Patented One Push Tent Canopy with Wheeled Carry Bag

ABCCANOPY Canopy Weights Tent Sand Bags,4pcs-Pack (Black)

6.  Items for keeping warm
There is nothing more miserable than the sun dropping behind the trees causing a big drop in temperature and realizing you were not prepared for the colder weather. We use multiple ways to stay warm on days like these. We have a few favorites that always come with us whenever there's even a slight chance of it getting cold on us. Here are our favorite must haves to stay warm while everybody else chatters their teeth out.  Oh, and a little tip.  The rechargeable hand warmers we list also double as a phone battery pack as well!
Mr. Heater F232000 MH9BX Buddy 4,000-9,000-BTU Indoor-Safe Portable Propane Radiant Heater, Red-Black


Coleman Propane Fuel Tank – 2 Pk


OCOOPA Quick Charge Hand Warmers, Power Delivery 10000 mAh USB C Electric Hand Warmer Rechargeable Power Bank, 15hrs Long Lasting, 3 Heat Levels, Perfect for Outdoors


World's Best Cozy-Soft Microfleece Travel Blanket, 50 x 60 Inch


HotHands Hand Warmer Value Pack( 10 count)

7.  Battery Packs & Cables
Being that we currently have 2 travel ball players, there end up being many weekends where we use our phones not only to keep in touch but also to watch the live stream of the other daughter playing in a different city. This as expected causes our batteries to run down and usually not make it through the day. To combat that we use phone chargers (or even on cold days the hand warmer mentioned above can be used as a phone charger as well). As some of you may already know, Anker produces some of the best quality electronic accessories on the market. You can not go wrong with their products. They have some of the greatest customer services out there if there are ever issues with it as well.
Anker PowerCore 10000 Portable Charger, One of The Smallest and Lightest 10000mAh Power Bank, Ultra-Compact Battery Pack, High-Speed Charging Technology Phone Charger for iPhone, Samsung and More.


Anker 3.3ft Premium Double-Braided Nylon Lightning Cable, Apple MFi Certified for iPhone Chargers, iPhone X/8/8 Plus/7/7 Plus/6/6 Plus/5s, iPad Pro Air 2, and More(Black)


USB C Cable, Anker [2-Pack, 6 ft] Type C Charger Premium Nylon USB Cable , USB A to Type C Charging Cable Fast Charge for Samsung Galaxy S10 S10+ / Note 8, LG V20 and Other USB C Charger (Black)

8.  Battery Powered Fans
On the hottest of days it always seems as if the breezes totally disappear. If you don't feel like dragging a generator for a fan around, but still want a fan that can be used by battery power, this would be our recommendation. Owning the DeWalt family of tools pushes me to purchase the DeWalt brand of battery-powered fan, however, if you are in Ryobi or Milwaukee they have fans as well. As far as the DeWalt goes we usually hang it on the braces of the canopy and point it downward and love the amount of air it pushes through our area. It's been such a pleasure to have on days we don't feel like bringing the generator out.
DEWALT 20V MAX Cordless Fan for Jobsite, 11-Inch, Tool Only (DCE511B)


Ryobi 18-Volt ONE+ Hybrid Portable Fan(P3320) with P163 Lithium-Ion Battery(2.00Ah) and Charger


MILWAUKEE'S 0886-20 M18 Jobsite Fan

9.  Generator/Extension Cords
Since we just mentioned generators above, then let's hear about our favorite. First off, we aren't gonna carry a large generator. Mainly we use one for the larger fans (especially the team fan that we put next to the dugout on super hot days). Our favorites are the smaller inverter generators. The inverter generators are much quieter and at the ballpark that is a plus. Our favorite, mainly due to price is the Sportsman 1000. The Honda EU line is also a super nice generator however you will be paying more for them.
Sportsman 1000 Watt Inverter Generator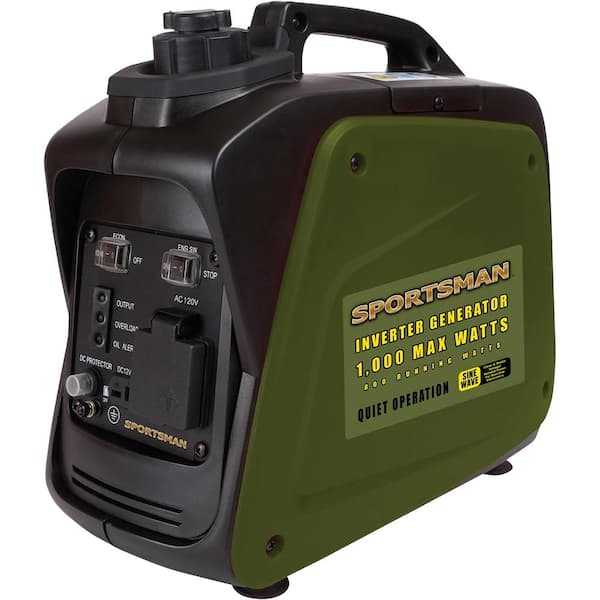 Honda 663510 EU1000i 1000 Watt Portable Inverter Generator with Co-Minder


Clear Power 50 ft Heavy Duty Outdoor Extension Cord 12/3 SJTW, Water & Weather Resistant, Flame Retardant, Yellow, 3 Prong Grounded Plug, CP10145


Coleman Cable 9910 3 Outlet Outdoor Lighted Adapter with Right Angle Plug

10. Folding Chairs
When it comes to folding chairs there are literally hundreds to choose from, but depending on how you treat them and what really suits your body style that will determine which chair would be best for you. If you treat the chairs like dirt and let them sit in the back of your pickup for weeks at a time (like us every now and then) then maybe a cheaper generic chair would be perfect for you and you can just replace it when it's worn out. However, if you are pretty good about taking care of your chairs then go ahead and spend a little more with one of our recommendations below.
Kijaro Dual Lock Portable Camping and Sports Chair


GCI Outdoor RoadTrip Rocker Outdoor Rocking Chair


Academy Sports Outdoors Logo Armchair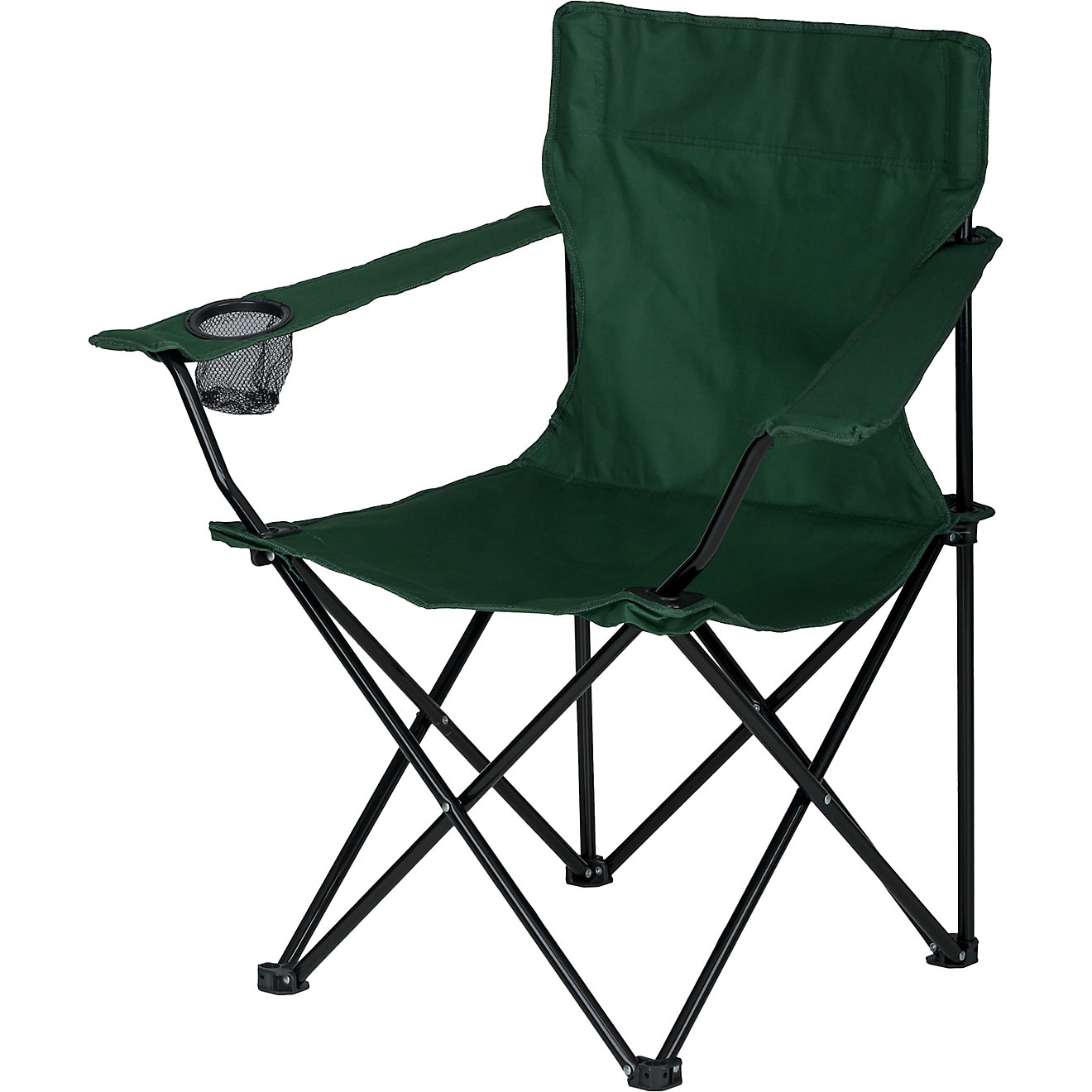 11.  Coolers
Many tournaments don't allow coolers, drinks or food to be carried into ballpark. Nonetheless, we ALWAYS bring a cooler and despite the fact that it looks rather basic this cooler has been a top performer for us year after year. It's easy to handle with the wheels and extendable handle, plus it's not too wide so that it's pretty easy to pick it up by the handles. It keeps ice very well, especially for the price! Overall this Coleman is our favorite to haul along to the ballpark. We also carry a smaller bag cooler (similar to the one listed below) stuffed with frozen water bottles or gel packs and just stuff it in the buggy under our canopy (I know, I know….we're so evil but I'm not paying $5+ for an overpriced drink).
Coleman Portable Cooler with Wheels | Xtreme Wheeled Cooler, 50-Quart


Carhartt Deluxe Dual Compartment Insulated Lunch Cooler Bag, Grey


Ice Pack for Lunch Box – Freezer Packs – Original Cool Pack | Slim & Long-Lasting Ice Packs for your Lunch or Cooler Bag (Set of 4)

12.  Games
Tournaments can last multiple days and have very long breaks between games. You and the players will all get bored at some point. If you're not sneaking off to the truck to get in a quick nap, then passing the time with a game can be a great idea! Of course you don't want a big board game or anything, but smaller games like the ones listed below can be great time passers at these tournaments.
UNO Family Card Game, with 112 Cards in a Sturdy Storage Tin, Travel-Friendly, Makes a Great Gift for 7 Year Olds and Up


Phase 10 Card Game with 108 Cards, Makes a Great Gift for Kids, Family or Adult Game Night, Ages 7 Years and Older


Reinhard Staupe's BLINK Family Card Game, Travel-Friendly, with 60 Cards and Instructions, Makes a Great Gift for 7 Year Olds and Up


Hasbro Yahtzee to Go Travel Game 2014 Gaming


Hoyle Waterproof Clear Playing Cards

13.  Bug Repellant
Do not let bugs get to you at these tournaments. Trust me, it can be quite annoying. There are a few ways to keep those pesky little insects away from you and it just so happens you're in the right place to figure out how. As you probably already guessed, bug spray is on the list. We also have to add bug bands, which especially great for the little kids running around. Adding Thermocells and fans (which we've already listed above) into the mix should keep you bug free while everyone else sits there swatting at the little annoyances.
OFF! Deep Woods Insect Repellant Spray, 6 OZ (Pack of 4)


PIC Bugables Citronella Scented Coil Wristbands, Reusable and Resealable, One Size Fits All (Pack of 6)


 Thermacell MR300 Portable Mosquito Repeller; Highly Effective Mosquito Repellent; Includes 12 Hours of Long Lasting Refills; No Spray, No DEET, No Open Flame; Scent-Free Bug Spray Alternative

14.  Reading Material
Do you enjoy reading? If you're like us, one of our players just also happens to be a book worm. Instead of her lugging around her bag full of books, it's just much simpler to bring an e-reader with our favorite being the waterproof Amazon Kindle Paperwhite. This is a great way to keep their brains active while their bodies can get the much-needed rest.  If you don't feel like actually reading and would rather just listen, then grab a good pair of bluetooth earbuds and sit back and just listen to your books through Audible.
Kindle Paperwhite – Now Waterproof with 2x the Storage – Ad-Supported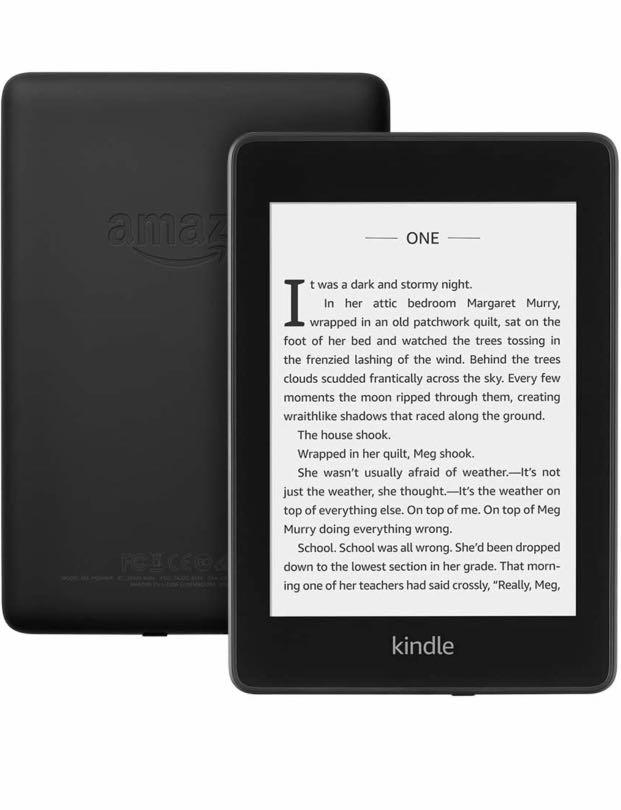 Kindle Unlimited Subscriptions
Purity True Wireless Earbuds with Immersive Sound, Bluetooth 5.0 Earphones in-Ear with Charging Case

Audible Subscriptions
15.  Snacks
Everyone eventually gets hungry. Unfortunately, we end up eating out a lot on tournament weekends. This can be fun, but hurts the pocketbook weekend after weekend. To ease the pain a bit we usually just bring snacks to eat at the ballpark and go grab a real meal after all games are over (unless we're staying late and then we cave in to the concession stands). We've listed a few of our favorite snacks below. Yes, you can click these links and get them off of Amazon but honestly I'd recommend just hitting up a local dollar store where you can often find some of these items for a steal!
BIGS Vlasic Dill Pickle Sunflower Seeds, 5.35-Ounce Bags (Pack of 12) (10896887002209,)


Planters Deluxe Lightly Salted Whole Cashews, 18.25 Oz. Resealable Canister – Lightly Salted Cashews & Lightly Salted Nuts – Nutrient Dense Snacks for Adults & Kids – Vegan Snacks, Kosher


Oberto Specialty Meats Original Beef Jerky, 1.5 Ounce (Pack of 8)


Mariani Mixed Fruits – 32oz (Pack of 1) – Perfect Blend of Orchard Fruits, No Sugar Added, Good Source of Dietary Fiber, Gluten Free, Vegan, Fat Free, Cholesterol Free, NonGMO, Resealable Bag – Healthy Snack for Kids & Adults


Clif Kid ZBAR FILLED – Organic Granola Bars – Apple Almond and Cashew Butter (1.06 Ounce Lunch Box Snacks, 12 Count)


Larabar Fruit and Nut Bar, Lemon, Gluten Free, Vegan, 1.6 oz Bars 16 ct


SkinnyPop White Cheddar Popped Popcorn, 100 Calorie Bags, Vegan, Gluten-free, Non-GMO, 0.65 oz Individual Snack Sized Bags (Pack of 6), Cheddar-Cheese, 3.9 Oz


Mott's Organic Applesauce, 3.9 oz cups, 36 count


Black Forest Fruit Snacks Juicy Burst, Berry Medley, 0.8 Ounce (40 Count)


Bai Flavored Water, Rainforest Variety Pack, Antioxidant Infused Drinks, 18 Fluid Ounce Bottles, 12 Count, 3 Each of Brasilia Blueberry, Costa Rica Clementine, Malawi Mango, Sumatra Dragonfruit

16.  Portable Grill
Speaking of snacks, let's discuss real food! Of course, you can go grab a burger at the concession stand, but as long as it's not against any rules it would be a much better idea to cook your own burgers! Not only would you save money, but if you even halfway know how to season a patty then it would also taste much better! There are some terrific smaller-sized grills that run on the small propane bottles (that also fit the buddy heater we mentioned earlier). If need be you can always add an adapter to use the 20lb propane tanks as well. The grill we mention is awesome because it has foldable legs that make cooking on it much easier than some of the other portable grills that you have to find a safe surface to place it on due to the lack of legs. One meal from this bad boy and concession stand food will be a thing of the past.
Coleman Coleman RoadTrip 225 Portable Stand-Up Propane Grill

DOZYANT 4 Feet Propane Adapter Hose 1 lb to 20 lb Converter

17.  Hydration
One of the most important items to carry to tournaments is water. You will need plenty of water. Not only is it perfect for keeping everyone hydrated at the games, but it's great to have the extra water on hand for any on-road emergencies as well. Anything from staying hydrated to washing cuts out or helping to flush debris out of someone's eye. I always like to keep as much water on hand as I can realistically carry. Most of the water I bring is in the form of your typical water bottles (we prefer Ozarka Spring Water), however, it's also a good idea to have a jug you can bring for your players.
Igloo 5 Gallon Portable Sports Cooler Water Beverage Dispenser with Flat Seat Lid, Bright Orange

Thermos Sideline 64 Ounce Water Jug (Charcoal) (FPG1901CH4)


Coleman Autoseal FreeFlow Stainless Steel Insulated Water Bottle

18.  Waterproof gear/Ponchos
One of our least favorite things to happen at a ball tournament is an unexpected downpour and not having the right clothing to keep yourself dry. You can always get under the canopy, but if you left it in the car that day because the sky was partly cloudy then you're in a bit of a pickle. Having ponchos and rain jackets on hand will keep you prepared for any rain that decides to show up on game day. We are quite partial to Columbia rain jackets as they've always withstood the elements for us, so all the jackets we mention will be the ones we use. As far as ponchos go, you can grab some cheap ones at the local store or check out the ones we recommend that are really nice and stay in our vehicles at all times.
Columbia Men's Watertight II Jacket


Columbia Women's Arcadia II Jacket


Columbia Girls' Switchback II Waterproof Jacket


Columbia Boys' Watertight Jacket


Lingito Rain Ponchos Family Pack | Emergency Raincoat Drawstring Hood Poncho for Children and Adults | Lightweight Reusable or Disposable 4 Pack, 8 Pack or 12 Pack

19.  Cooling Towels
Both of my girls love their cooling cloths. It's pretty amazing how much they do seem to keep you cooler on those baking hot southern days that we play on. Grab you a few of these, because somehow they always end up disappearing, and then the day of the tournament they suddenly realize it's gone.
FROGG TOGGS Chilly Pad Cooling Towel, Size 33″ x 13″


SYOURSELF 4 Pack Cooling Towels for Instant Relief-Cool Bowling Fitness Yoga Towel -40″x12″ Use as Cooling Neck Headband Bandana Scarf,Stay Cool for Travel Camping Golf Football&Outdoor Sports(Mix 2)

20.  Portable Scoreboard
Ok, here's one you never expected to see. A portable, fence hanging scoreboard. I'm not sure about where many of you play, but I would say that about half of our tournaments have scoreboards that are either broken, has no one running the controls, or has someone that has no clue what they are doing keeping the score. This is where ScoreStix comes in. I saw this for the first time in the spring of 2021 and it was such a great idea! Pick up one of these and you'll be friends with all the parents as long as you're keeping accurate scores!
ScoreStix Portable Baseball and Softball Team Scoreboards

21. Roadside Emergency Items
You never know when your vehicle is going to break down or have a flat.  We always try to be prepared for things like this.  While you could just buy a thrown together roadside emergency kit (like this Car Emergency Kit), I would actually recommend just making your own with higher quality items.  We have picked out a great selection of good quality items for your Roadside Emergency Kit that should keep you prepared for many issues you could face while traveling to ball tournaments.
DEKOPRO 128 Piece Tool Set-General Household Hand Tool Kit, Auto Repair Tool SetEnergizer Air Compressor Portable Tire Inflator

Slime Tire Plug Kit (8pc)

Cartman Booster Cable 4 Gauge x 20Ft in Carry Bag

CARTMAN Warning Triangle DOT Approved 3PK

DEKOPRO 128 Piece Tool Set-General Household Hand Tool Kit, Auto Repair Tool Set

Reusable Nylon Cable Zip Ties

Anker Super Bright Tactical Flashlight, Rechargeable (18650 Battery Included)

Other Items worth mentioning
– Cash
– Extra Clothing
– Slides, Sandals or Flip Flops
– Disposable Cups, Plates, Napkins, Utensils
– Baby Wipes (Mama Bear Water Baby Wipes)
– Eye Black (Wilson Eye Stick)
– Laundry Bag (Homest 2pk XL Wash Me Bags)
– Sunglasses
– Cameras
– Car Window Chalk (Chalktastic Liquid Chalk Markers)
– Nerf Footballs or Frisbee
– Ice
– Multitool Knife (Gerber Suspension-NXT)
– Maps
-Phone Apps (Google Maps (Android, Ios), Game Changer(Android, Ios), Amazon Music(Android, Ios), Waze(Android, Ios), GasBuddy(Android, Ios),  HotelTonight(Android, Ios)
– Toilet Paper and Tissues
– Medications